Care & Maintenance Of Your New Stone
All natural stone products are subject to damage if not cared for and sealed properly.
You really only need three things: warm water, mild dishwashing soap and a microfiber cloth. Tip: Make sure your soap doesn't contain citrus, as they're too acidic and may damage your stone or sealant. To clean, simply mix the water and soap in a bucket/sink and apply with the microfiber cloth. It's that simple.
Click here to find the care & maintenance for your exact stone.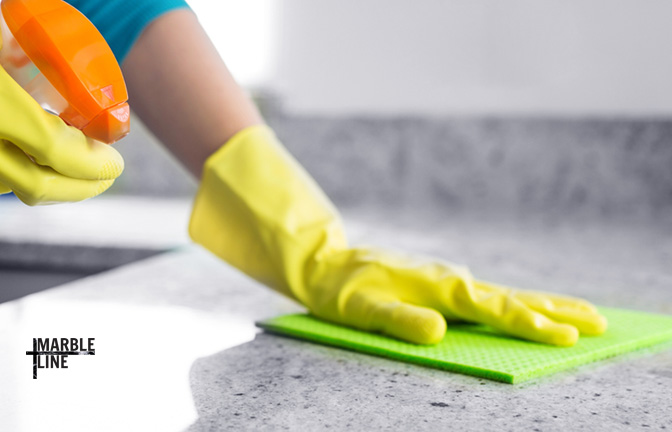 The purpose of sealing your stone is to increase stain resistance so that the natural stone repels dirt and water. The sealant penetrates the stone, thereby, reducing absorption of dirt and staining agents. Sealing will help protect your stone but will not eliminate all staining. Spills should be wiped off immediately to prevent stains from settling into the stone. It is recommended to apply sealers periodically. A sealer must be used made specifically for marble and granite.