See what our customers are saying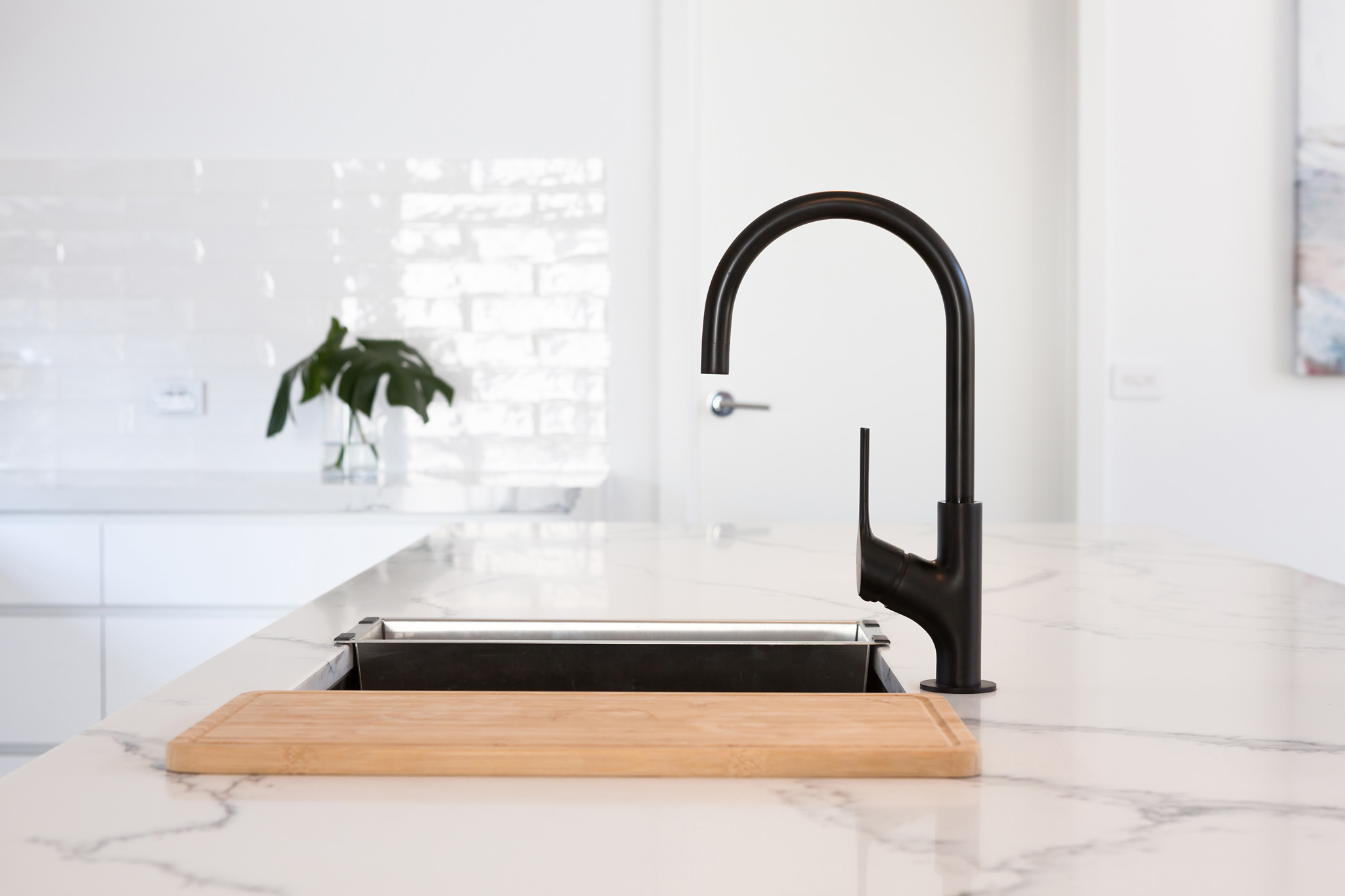 FABULOUS service, TERRIFIC prices, EXCELLENT work! I've used Marble Line for many years and have referred numerous friends.
Great company to work with! If you need countertops this company is the best choice. Thank you David for all of your help and patience with all my changes.
Highly recommended. Excellent price and service. It was a pleasure doing business with them and look forward to working together again in the future.
The install of my granite countertops was awesome. We were especially impressed with the professionalism of the crew. I highly recommend this company to anyone who is wanting countertops installed. Also, let me express my appreciation for the great customer service this company provided; from Facebook messaging late on a Friday night to answer questions, to an early morning field visit to measure and then the assistance of their facility and choosing my product. Marble Line provided me a great product at a great price and their customer service was far above any other company I was exploring my options with.
There are so many great things to say about the gentlemen at Marble Line. Everyone was beyond patient and professional, even with all of my indecisiveness. My husband and I are more than happy and very impressed with the way our counters turned out. I highly recommend them if your in the market for countertops!
I cannot say enough about Marble Line and their staff! They were efficient, knowledgeable, and the staff were all extremely professional. Thank you for bringing back what Customer Service is all about, quality, showing up on time (they actually called to see if it was okay if they came early, how dare they lol) following up, and most of all caring about your work and the customer! In my opinion Marble Line is the only way to go!!
I love my new countertop, it looks great in my kitchen. Good pricing and they are willing to work with whatever budget you have. I will refer them always!
Marble Line was great to work with. Very kind, FAST and excellent quality of work. David went out of his way to help me get my "Perfect Kitchen". Will recommend them to others.
Our experience with Marble Line was wonderful, from beginning to completion. The professionalism and work workmanship both exceptional. I recommend them for any project you may have. Will definitely use them again!!
The absolute best place to do business with!! My husband and I got quotes from about four other businesses about doing our granite in our kitchen, and Marble Line was by far the fairest price, with the best customer service, so we decided to do business with them. From the very start they were so kind and helpful and continued to be throughout the process. They answered all of our questions and kept in contact continuously. They stayed on schedule and always kept their word. The finished product was done so seamlessly and beautifully!! We were in awe of it when we walked into our kitchen. They definitely helped ease the stress of a kitchen remodel. I would recommend them to anyone in a heartbeat! A special thank you to Karina and David for always getting back to us in a timely fashion and educating us along The way. If I could give 10 stars to this company I would! May God bless you for your kind service!! - A very happy customer
We chose Marble line to install granite countertops in our kitchen and could not be happier with our choice. From the initial quote to the final touches the entire process was smooth and stress-free we were very impressed with the personal interaction and transparent communication with the staff.

Since my husband is a Carpenter we were pretty particular about the granite we chose to pair with our solid wood cabinets they were patient with us while we found the best layout for our pieces and took the time to verify that we liked the custom edging before cutting.

Their installers were on time and professional. On install day we explained that we didn't want a seam at the sink so they agreed to cut the sinkhole inside they set up a work area with tarps to prevent dust entering the living room and even cleaned up after themselves. The installers were detail oriented and took extra care to ensure our countertops were level and fit the contouring of the wall.

The owners are motivated to provide quality service. They worked with us to meet our timeline without rushing the fabrication process or install. One of the owners also came out after the install to ensure the work and obtain our feedback which we really appreciated. Overall I'm so glad we found a company we can trust and plan to use them again when we remodel our bathrooms!
After a horrible ordeal with the cabinet guy that did our remodel, I was stressed out and just done! But when Marble Line came to install the granite & quartz they were super professional, super tidy, and did a great job! I had heard nightmares of how messy granite can be during install, but I would have never known they were here! I love the styles we picked, but I'm blown away by how helpful the guys at Marble Line were!!!! They had toys/playdoh for the kids to entertain while I was picking sinks & deciding what angles and cutes I wanted. Then when I went back to look at the piece we were getting to decide where I wanted the sink cut out, they were super helpful dealing with my crazy boys again! They communicate great! She texted back and forth with me since my job doesn't allow me access to receive calls on demand, and they worked to get us installed as soon as possible! Super happy with someone recommended us to Marble Line!
I would definitely recommend Marble Line! They had a great selection and were so kind and helpful to get me exactly what I wanted! They worked with me to get it installed in a time frame that I needed and they did a great job! I Love my new bathroom granite counter top!!
Marble Line did a fantastic job with our kitchen project! Very satisfied with their work!
Amazing experience with Marble Line. This is a first class company, and would definitely recommend them on your next project or projects. You won't be disappointed!
Less is more in my World!! So in love with the new quartz table made by Marble Line in Katy, TX. It was always hard to shuffle in to sit at the table and it got in the way when we lounged in this area to watch TV. The smaller table is BEAUTIFUL and works so much better in this space!!! Thank you Marble Line for taking this small job that made such an impact in our lives!
Marble Line did a wonderful professional job on our game room at our ranch property. We now can entertain indoors and outdoors thanks to the beautiful job they did!
Highly recommend! Great selection, wonderful customer service, perfect installation! David is the best!!
Fantastic company!! Got to my project quickly and the installers were terrific!! Highly recommended!
We had a great experience with all the folks at Marble Line including David, Karina, Phil and Leno. The granite supplier they directed us to had a great selection and we found the perfect piece for our kitchen remodel. The layout work done by David was a great help in visualizing the finished product. The installation crew led by Leno did a great job with the granite and backsplash install. Gorgeous kitchen and great prices! Many thanks to the staff at Marble Line.
We built a new barndominium and were looking for granite. I looked around and was disappointed at the selection and prices until I found marble line. Their warehouse is huge. It was really hard to pick. I loved all of it. The guys are absolute pros. They got it installed on the day they promised at half the price of some of the others. We are very happy with it. Will recommend to everyone.
Let me tell you, I've known Phil and David for years, and they are the nicest guys you will ever meet! I've been a wholesaler in the flooring business for 25 years. I call on all the retail flooring stores around Houston. Most of them do countertops, cabinets, etc. There are only a handful that are as good as Marble Line, but I know none better. If honesty, integrity, quality and timeliness are important to you, give them a call. You'll be glad you did!
This whole company is full of kind people who worked with me through all the sinks and faucet needs with me and made this one of my easiest replacements after the flood
Marble Line was recommended to me by a friend who works for a contractor who builds luxury homes. He told me they would take good care of us and they did. From start to finish the pricing and service were excellent. We could not be happier with our Caesarstone Quartz Countertops and our new Kraus sink. We have 82 square feet of counterspace and it looks great! Thank You to David, Karina, "The Cowboy", and the whole crew!
We chose Marble Line to install Granite in our Master bath and are very pleased with the results. From the first call to the completion of the job everyone was a joy to work with. I highly recommend Marble Line and will be using them again!
Marble Line is a great company. They were very helpful and on schedule through out the whole process. The work was done on time and they did a beautiful job helping revive a 1920's home. I would definitely recommend them.
I cannot speak highly enough of the gentleman who work at marble line. I first met them while they were preparing counters for a neighbor. There could be no higher endorsement then your neighbor using a company. David was an absolute pleasure to work with. Not only did they create a 9 foot island for me out of a single slab of Quartzite but they suggested extra touches which added to the remodel. The level of care and attention far exceeded my expectations. Lastly, the value for their level of craftsmanship exceed all the other bids by a lot. Lucky for me to be home early walking my dogs to run into the fine people that run Marble Line. I will use them for all my future projects!!!!